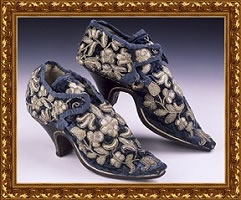 This part is the last in this course and has many pages on all sorts of accessories that complement and make the outfit.
This course is about the whole look, and learning to be able to decide what looks and is right and what is wrong for the period. Which fabrics to use, cut, construction for which level of society, and of course how to finish the whole look and what people wore.
Consider yourself quite an expert on Restoration clothing when you have done the whole course back and forth and two and fro and all around again. Look at the pictures, again and again, the artefacts, the reconstructions, but most of all the primary and secondary sources. Study them until you think the painted people are your very best friends. Then you will know that restoration costumes have truly come alive!
Nicole